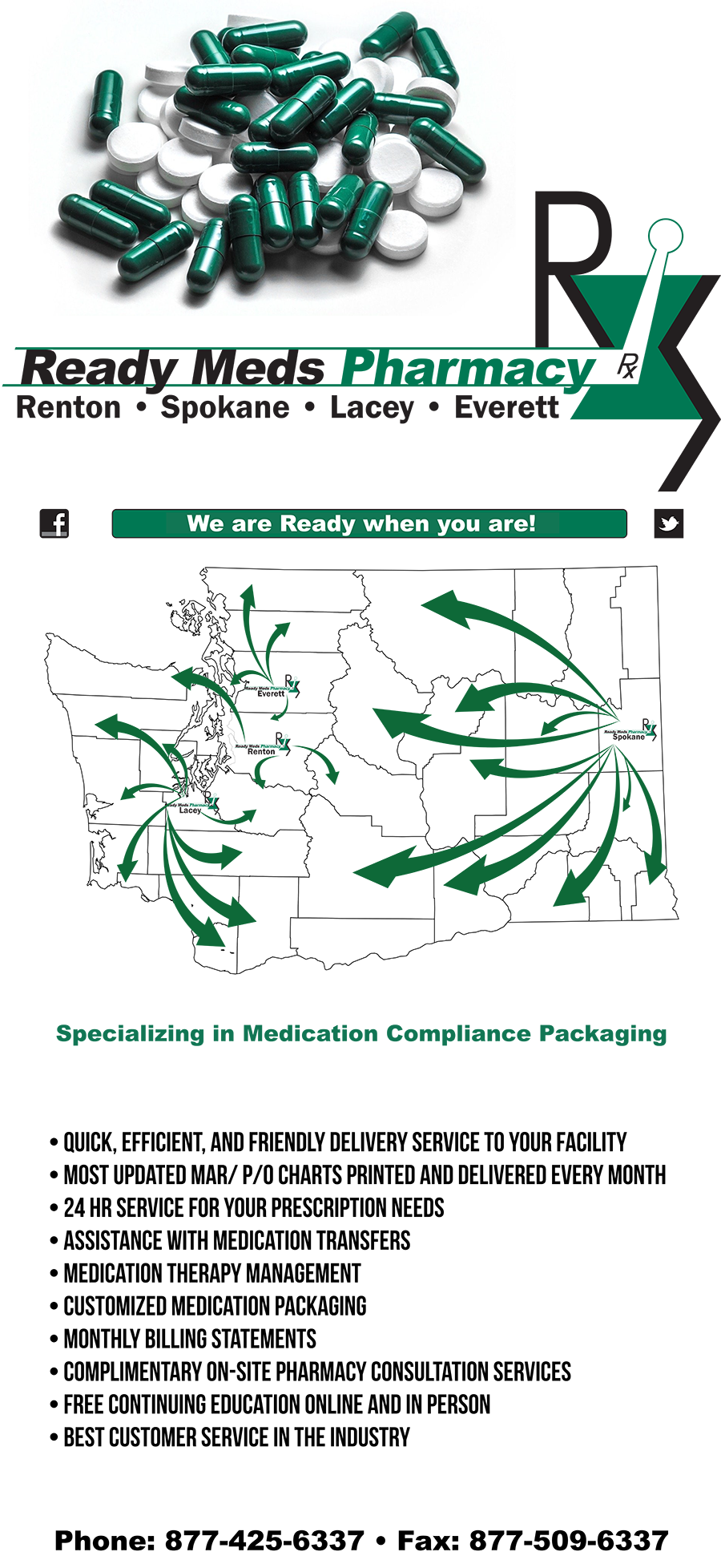 Welcome to Ready Meds Pharmacy
Ready Meds Pharmacy services Assisted Living, Adult Family Homes, other healthcare facilities and independent living. We Provide Adult Family Homes with an easy to use packaging system.
Quality Patient care depends in part on the health of your medication Distribution System. Getting the right medication in the right dose to the correct patient at the right time is critical. Ready Meds Pharmacy is dedicated to helping you with this challenge.
Our Multi-Med Pak places all routine medication into an easy to use package(blister pack). Packages are labeled with days and times of administration for ease of use. It is critical that some medications are taken at the a certain time of day. Multi-Med Pak (Compliance Packaging) can reduce the burden on the caregiver, particullarly when a patient must take multiple medications throughout the day on an on-going basis.