Phone: 877.425.6337
Fax: 877.509.6337
Main Address: Address: 1412 SW 43rd St. Ste 120 Renton, WA 98057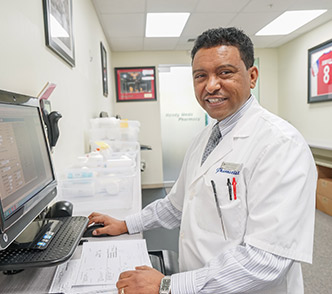 Pharmacist Position
Description - Prepare, compound and dispense medications as prescribed. Ensure the accuracy and appropriateness of all prescriptions dispensed by completing drug utilization review and final quality assurance on QS1 system. Verify the accuracy of unit dose medications packaging. Intake and interpret provider drug orders and provide medication information and recommendations. Counsel and train caregivers on medication use, administration and regulatory compliance. Assist Pharmacist-in-Charge with assigned tasks as needed. Complete third-party insurance forms and other paperwork as needed. Be available for weekend/overnight on call shifts.

Requirements: BS in Pharmacy or Doctor of Pharmacy (PharmD) from accredited College of Pharmacy, or foreign equivalent, + 3 years experience as a Pharmacist. Current Washington Pharmacist license.

Resumes to: Jolly's Pharmacy Inc. dba Ready Meds Pharmacy, Attn Belete Gulelat, 1412 SW 43rd Street # 120, Renton, WA 98057.